The Kaizen Newsletter #66 (06/10/2020) - 7 lessons on building in public
Thoughts on building in public and self-doubt
Hey friend 👋,

Welcome to the 66th edition of the Kaizen Newsletter ⛩, a weekly newsletter where I share my thoughts, new ideas I learn and make weird connections between self-improvement, productivity, product, tech, sports, anime.
(if you got referred to this page by a friend or are simply visiting you can subscribe here👇)
---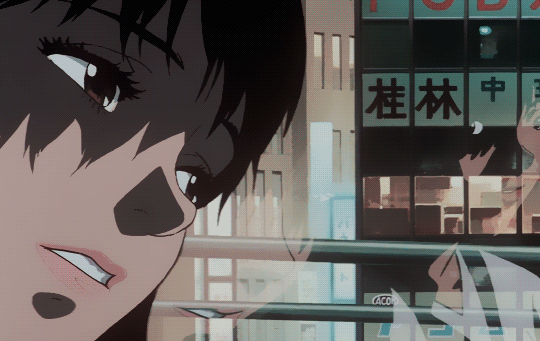 This past weekend felt like watching "The Decision" by Lebron James, but way more exciting.
On Saturday, my good friend KP announced that he was accepting a job offer by On Deck, an education company the equivalent of an MBA for makers, builders and creators (but way cheaper and better network), as their new Program Director of their upcoming No-Code Fellowship program.
What I loved was being able to follow the development happen quasi in real-time, since he shared the whole process with us on Twitter.
It all started with one tweet.
Had some development after a week.
And the circle closed when On Deck publicly announced their offer to KP on Twitter.
I was so ecstatic about this news (one of my good friends joining a rocketship 🚀 of a company), that I compared this move to KD going to the Warriors and modified some pictures to go with it.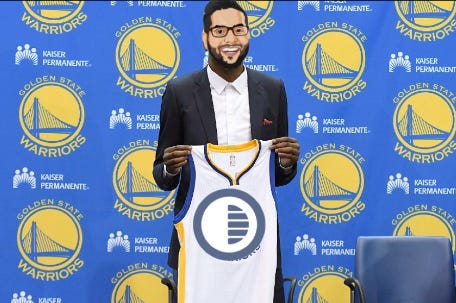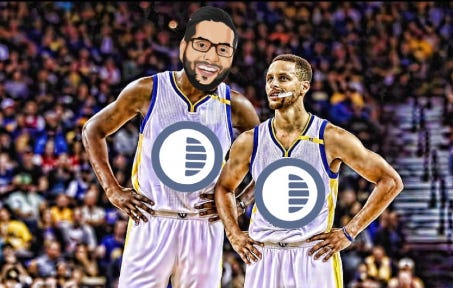 But enough of the fun stuff.
The most impressive part of this whole journey was the fact that KP was able to land a dream job by only using Twitter.
That's right, he never applied to any job directly and didn't get any recruiters spamming his LinkedIn.
Through his first #applyinpublic post, he was able to get 13 job leads which turned to 6 interviews and converted 3 of those to real job offers, until he finally chose On Deck.
KP had the generosity of hopping on a call with me and went through the play-by-play of how the events unfolded.
In the spirit of KP's favourite motto "build in public", here are 7 takeaways from his #applypublic stunt on Twitter:
1 - Show, don't tell
Even though KP just posted a Twitter thread, he still wanted to demonstrate that he's not just some random guy pleading for a job.
He started building side-projects in 2018 and wanted to show his proof of work as a builder.
He did that by listing to all of his projects and essays he built and wrote over the years.
Nowadays, employers are putting a lot more importance on your projects and less on your resume. Which is why it's better to show than tell.
2 - Be consistently patient
I've only known KP for a few months now and I've always seen him as someone who already "made it." But what I didn't know, and what most people forget is that KP has been heads-down building products since 2018 and waiting to get his chance to shine.
It's a good reminder that although he got to celebrate his big win last Saturday, he had to remain patient and consistent throughout the years until that big moment.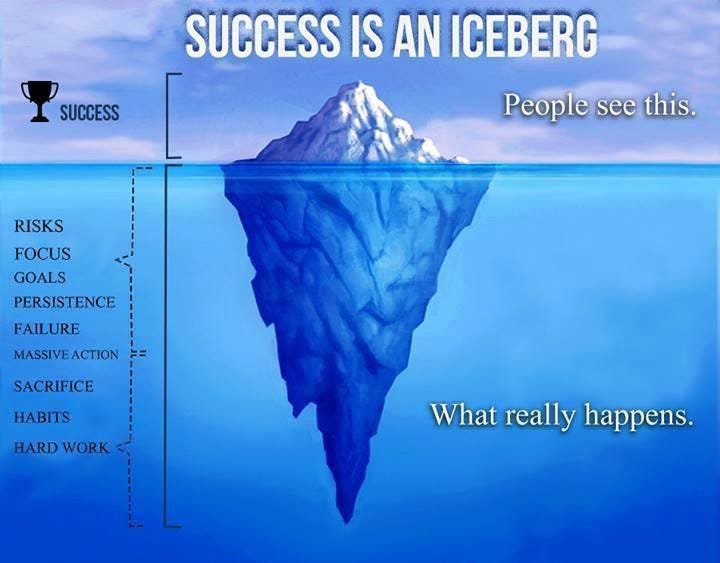 3 - Have self-awareness
What most people don't know is that KP actually applied for a different job at On Deck, originally.
Brandon from On Deck actually reached out to KP. He went through a couple of interview rounds, and although he knew that he would be able to do a good job in the role, but when KP realized that although he was super interested in the company, it wouldn't be his ideal role, he told Brandon himself that he didn't see himself as the best candidate for the role.
"WHAT!?"
Is exactly how I reacted when hearing this. I'm just trying to put himself in his position where one of my dream companies would offer me any type of job and I can't seem myself refusing it as he did.
This is why self-awareness is super important. Even though he probably would've been great at this role, he wouldn't be as motivated as he is in the role that he got.
You want to know exactly what you want and to not give in when you are offered 50% of it.
4 - Send out the bat signal
The only reason KP got any job leads in the first place, is because he decided to post his tweet in front of everyone.
In hindsight, it's now obvious that he should've done it, but at the time, even KP wasn't sure if it was the best idea.
He had a lot of fears that were holding him back like "I don't have a perfect resume" and "If nobody replies, then this will be embarrassing." But in the end, he made the thread and pressed the big ole blue "Tweet" button.
I put this under one lesson, but I believe there are actually two important lessons here.
Is that nobody actually remembers your failures, people only remember your victories. So even if this thread failed, it would've just passed and nobody would remember it after a week.

Nobody will know unless you tell them. It sometimes can feel weird to self-advertise yourself and even though it might seem egotistical, I do believe it's the best way for others to know what you want. There are really genuine people on this portion of the internet and people definitely want to see you succeed. By posting what you want, you let your whole Twitter world know that you are looking for something and they will help you find it. Either they can give you want (in this case, a job) or know someone that can help you.
5 - Tailor recruiting experience
This is a lesson learned from On Deck.
On Deck didn't proceed with the normal recruiting game when coveting KP.
Instead, they created an entire Google Doc title "KP x On Deck" and listed why he would be a great fit for the role using his older tweets as proof.
They even included discussions they had during the interview in KP's final offer.
The more you customize the recruiting experience, the more special the recruitee(sp?) will feel and that demonstrates your interest and how much you value the person.
Even KP mentioned that he was really impressed by their recruiting game.
6 - Find undiscovered talent
More lessons from On Deck.
One thing that Keith Rabois talks about a lot (that he learned from Peter Thiel) is that you want to find undiscovered talent and this is something that On Deck excels at.
They're not afraid of taking chances on someone that is "unproven" or doesn't have big credentials (i.e. worked Stripe or FAANG companies).
Instead, they find undiscovered talent that may not have all the fancy credentials but have the potential of being superstars. That's how they landed Bhaumik, Rishi, Shriya and now KP.
7 - Storytelling is King
On Deck got 290 likes and 23 quote tweets for a tweet that's simply offering someone a job on the internet. Who would've thought that it would generate this much hype?
What if I told you that I wasn't surprised?
The reason why is because, for two years, KP has been slowly creating his own story and has attracted many true believers (like myself) on who he is as a person and what he's doing.
For two years, he's been building products, failing to build other products, openly shared his secrets with everyone, remains reachable through DMs, gives a voice to others (no matter who you are), has a give first mentality and much more.
So after hearing that story, why wouldn't you want to root for someone like that?
That's the power of storytelling on the internet and that's why KP got his dream job.
Now, on to the newsletter.
---
🧐
Thoughts on Self-Doubt
This past week I had the pleasure to be on Danny Miranda's podcast, one of my good friends that I met through Twitter.
For those who don't know about his podcast (honestly, you're missing out), he has released 8 in total which includes guests such as Tej Dosa, Du, Olivier Cantin, Mike Vacanti (GaryVee's trainer), Michael Paik and most recently Ed Latimore.
I know that money isn't the only thing you should take into account when evaluating someone's success, but let's just say that each one of these individuals makes high-6 figures per year (and some probably even more).
So although I was really honoured to be invited to speak on his platform, I started having a lot of self-doubts.
I was basically thinking to myself "How the hell can I follow-up any of these guys, I definitely won't be as good" or "Who would even listen to me when I'm not even making 6 figures and haven't accomplished anything significant yet."
I even thought multiple times to postpone the podcast by a week or two because I wasn't "prepared".
But that's when I caught-myself thinking all of these thoughts and told myself I had to stop.
I knew that this was a limiting belief of mine that I wasn't as good as others or that I didn't deserve to be on this podcast. And I knew that the only way for me to push through this was to just do it (thanks Nike)!
Anyways, even if I wanted to postpone it in two weeks. It's not like I'll magically be making 6. figures nor would I be able to accomplish anything grand.
So although I still had some doubts, when Danny texted me "Excited to chat tomorrow at 530pm EST!", I knew what I had to do.
However, I did want to be fully transparent with my mindset so I told him.
After seeing his response (I believed him, but honestly didn't care if it was a lie at that point), I felt really good about it and was actually pumped to record the podcast.
I definitely think I could've done a lot better on the podcast, but it was A LOT better than I expected (it's easier when your host asks you really good questions to make you look good).
I guess I'll let you guys be the judge if ever you decide to listen to it. Sources tell me that it'll be out by mid-November and you'll be sure to hear about it on Twitter and in this newsletter when it's out!
The lesson I learned from this was that whenever I start having self-doubts about myself and thinking that "I'm not good enough", I view these moments as a potential growth moment for me.
These are the moments where I know that even though I'm stressed and scared, I should push myself into these uncomfortable situations instead of fearing them.
🐦 Tweets
Really like this tweet from Sahil. Emphasizes building and taking action instead of pondering.
Same.
Julian is back at it again with another crazy superhero TikTok video!
🙏 Shoutout
Shoutout to my volleyball team (Jo, Chan, Gab, Santal, DTo, Kit). We played our first (and potentially only because of COVID) match as a team indoors today and won all 3 games. Even though we played pretty late, I was smiling and having fun the whole night. Definitely the highlight of the week (dare I say month)!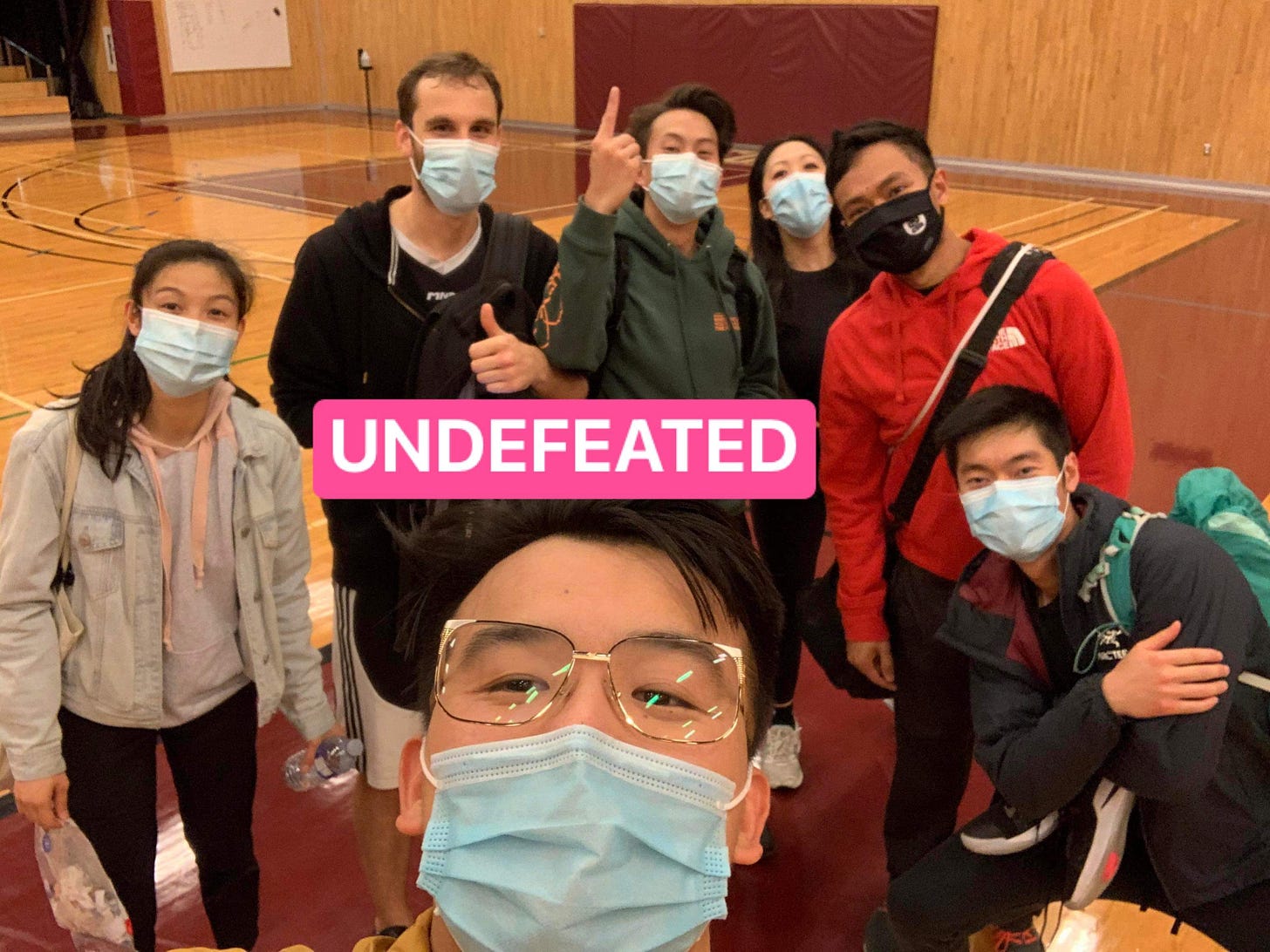 ---
👋 End Note
If you want to know what I'm up to now, you can check it on my website here.
If you enjoyed the Kaizen Newsletter, then it'd be cool if you can share it with your friends.
Feedback is always appreciated, so let me know what you liked and what I can improve on by replying to this email.