The Kaizen Newsletter #63 (15/09/2020) - Applying to a Writing Fellowship
Thoughts on applying to On Deck, time allocation and having a bias for action
Hey friend 👋,

Welcome to the 63rd edition of the Kaizen Newsletter ⛩, a weekly newsletter where I share my thoughts, new ideas I learn and make weird connections between self-improvement, productivity, product, tech, sports, anime.
I'm finally done with dog-sitting (scroll down to the end to read my quick thoughts), which means I'm now able to be selfish once again, woohoo! I definitely enjoyed taking a nice walk this morning without needing to pick up any poop 💩 haha.
(if you got referred to this page by a friend or are simply visiting you can subscribe here👇)
---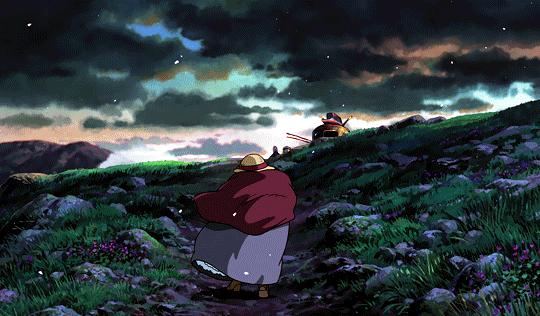 I'll say it right away, I've been a huge fan of On Deck as a whole since the past couple of months.
It just seems like everyone that is associated with OD would be someone I would enjoy hanging out with IRL.
So when I saw that On Deck would be launching a writer's fellowship, I knew I wanted to sign up. However, I got stuck during the application because I actually wasn't even sure why I was applying in the first place.
I know that I don't want to make writing my "main job" and I didn't have a specific project in mind that I would be able to work on during the fellowship, which is why I was hesitant in my application.
So to truly understand my motivations and see if applying to On Deck would make sense, I decided to just write about it.
The goal of this mini-essay is to answer the question "Should I join the ODW fellowship?", but I feel that it's important for me to zoom out a bit and ask myself the question "Why do I write?" in the first place.
After multiple discussions with myself (I like using Otter to clarify my thoughts), I realized there were 4 main reasons why I write.
Have a better understanding of myself (introspection)

Learn about subjects that are of interest to me

Attract like-minded people and form relationships with them

Create a serendipity vehicle that can morph into interesting future opportunities
After listing the reasons why I write, I actually think it would be more interesting to reformulate the question to "Will joining the ODW fellowship align with the reasons why I write?"
Where I can see On Deck really helping is with the last two points.
I feel that the main benefits that On Deck could provide are to give the opportunity to meet amazing people and improve the quality of my writing through feedback sessions, workshops and group chats.
By improving my writing, I believe that will help me with the latter two reasons. A higher quality of writing means that I will be able to communicate my thoughts in a clearer and more concise way which will then increase the chances of meeting interesting people. And meeting interesting people could then lead to future opportunities.
But I think the main reason why I want to join On Deck is to meet all these amazing people that will be forming this first cohort. One of On Deck's main offerings is definitely the community that it's forming, and I know that a lot of the individuals are very like-minded and I would love to meet and talk to them! I also won't lie that I'm equally excited (and a bit intimidated, to be honest) to have the opportunity to meet and talk to some people that I look up to such as Li Jin, Nathan Baschez, Sahil, Brianne Kimmel, Lenny and Balaji who are also in this cohort.
So going back to the question. Will joining the ODW fellowship align the reasons why I write? My answer is a definite yes!
Now, on to the newsletter.
---
🤔 Thoughts
🕰
Thoughts on time allocation
One of my current issues is that I have a hard time deciding how to allocate my time. Should I spend it reading, or writing or tweeting or watching Youtube videos or taking a call with a friend?
Thanks to my Twitter friend Andy, I found a new methodology on how I can spend my available time. It's called the Discipline and it's inspired by "a culture of monastic mathematician-scientist-philosophers who retreat from society for one, ten, one hundred, or one thousand years at a time" from the book Anathem by Neal Stephenson.
How it works is pretty simple. Each day has an assigned daily focus out of five possibilities: connect, read, study, play and create. And time is then divided into 10 days.
In this case, a normal rotation would look like: connect, read, study, play, create, read, create, play, study, read, where connect is always done at the beginning of the rotation.
But you can have rotations where you want to spend more time in a certain area, so you can make it more "create" heavy or "reading" heavy.
If this is something that interests you, then definitely go read the blog that goes more into detail.
I definitely want to look into this more and try it out myself.
🎬 Thoughts on having a bias for action
I've been in an introspective mode lately and realized that having a bias for action has been a problem that I've had since I was a kid.
For some reason, I always thought I was a smart kid because I would think of brilliant ideas and would tell myself that "if I would just have the time or money" then I would easily succeed.
The most vivid memory I have from this is actually when I used to play card games (Yu-Gi-Oh, Naruto CCG and Kaijudo) "competitively". For the longest time, I always wanted to be a top card game player but was pushed to spend most of my time studying instead. This meant that the only time I would be able to play card games would be on the weekends when I was able to go to tournaments or play at my friend's house. So the rest of my non-playing time was spent just thinking about cards. I remember how every day I would go onto my favourite forums (or Facebook groups later in life) to see which new decks were being shared by the community and would then spend most of my days compiling new decks to beat them using cards I thought were "better".
But whenever I brought those decks to a tournament, I would never do well. And I always wondered why because "in theory, these decks are supposed to win".
I now realize that the main reason why I didn't become a TCG "pro" was that I never dedicated time to actually PLAY. I would never test my theories against reality to see what would happen.
If I would, then I probably would've realized that most of my deck ideas weren't as good as I thought and could've either improve on them or change decks completely.
The lesson learned?
Take a bias for action. Don't just brainstorm ideas and theories in your head. So don't do like little Alex and take action!
🐦 Tweets
Just one of the many many examples of why you should be building in public.
Putting this to serve a reminder to myself to get back into meditation.
Fun tweet of the week. This made me lol. RIP dinosaurs.
🙏 Shoutout
Shoutout to Banh Bao, my partner in crime for the past 10 days. Lots of ups and downs with this little (big) pup. I did not sleep a lot this past week, but it was still worth it in the end and had lots of fun (overall) dog-sitting him.
---
👋 End Note
If you want to know what I'm up to now, you can check it on my website here.
If you enjoyed the Kaizen Newsletter, then it'd be cool if you can share it with your friends.
Feedback is always appreciated, so let me know what you liked and what I can improve on by replying to this email.