The Kaizen Newsletter #6 (07/02/2019)
Chasing Dreams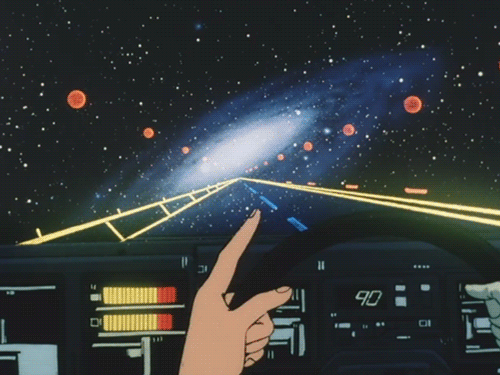 Before leaving Boston, we went to this new ramen joint called "Yume Wo Katare" which roughly translates to "What's your dream". What I found really cool about this place is that when the waiter introduced us to the concept of the ramen place, he started by saying that "We're a place for dreamers first and foremost, and a ramen shop, second".
This really intrigued me.
Basically, whenever you get in (this place only sits 18 people), they ask you to pay on the spot (they only have one option really) and at the same time they ask you if you want to share your dream. Share your dream? Yup. Whenever you're done eating your bowl, if you chose to share your dream, one of the waiters turns off the music and tells everyone to be quiet and listen to the person sharing their dream. So then the person has their 5 seconds of fame and can share their dream with everyone.
Now how awesome is that? It's VERY unconventional, but the goal is to create this place of hope and positive emotion. So whenever you're done your ramen, you come out there inspired to achieve your dream.
Now what is the dream I shared? My dream has always been to open up a company with my brother and I know it's going to happen eventually. Till then though, I just have to work hard and learn as much as I can so that when we're both ready, we're going to kill it.
What should you get from this? Well if you go to Boston, I would definitely recommend to go just for the experience. But nowadays you get a lot of negativity with social media, so it's really awesome to see that there are people that care and do small things like this to improve your life. Also, I truly believe that if you tell the world your dreams, a seed will be planted and will grow until you get your dream. So lesson? Shout out your dreams to whoever and whenever possible! As Naruto would say: Dattebayo! Which is Japanese for Believe It!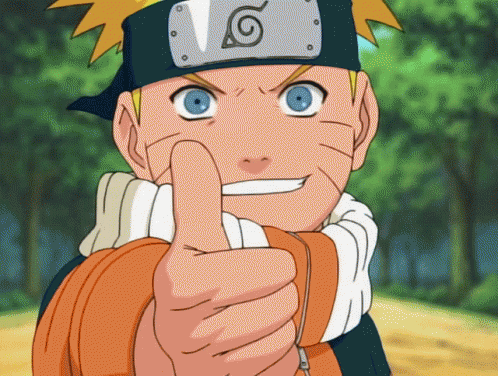 Now, on to the newsletter.
---
🏀 Sports
The obvious winners of free agency were the Brooklyn Nets who were able to attract both Kyrie Irving and Kevin Durant. Although the Nets won't be that great this year, since Durant is most likely out for the season, the future looks very bright for Brooklyn.

The NY Knicks though..... euh not so great. Imagine wanting to attract both Kyrie and KD to your team and NOT wanting to offer a max contract to a top 5 best player in the LEAGUE?
Now all we're waiting for is Kawhi's decision. It seems like it's between either the Lakers, the Clippers and the Raptors. Hopefully he'll be deciding in the next couple of days.

Moving on to the NHL, for once free agency was also really exciting.

I love what the Rangers have been doing with their re-build so far (it also helps getting a heck of a player in Kaapo Kakko) and they've just gotten a lot better with the best free agent of 2019 in Artemi Panarin.

It's crazy how NY has an inherent advantage of attracting free agents, both in the NBA and in the NHL.

My favorite move today though has been from the Habs. Bergevin just offer-sheeted Sebastian Aho, which means we can potentially get a number 1C (FINALLY)! That dream died early this afternoon when the Hurricanes announced they would be matching the offer (no surprise really).
🎨 Creativity
Why Your Work Never Feels Good Enough - This weekend, my brother asked me what he should do, since he always feels that what he does is never good enough for his standards. To which I replied with the below quote. When you're starting something, it's normal that your work isn't good and thank god that you feel that way, because if not you would never want to become better. So how do overcome this? The only way is by taking action. Even though it's not up to your standards, create something and release it. Only then will you be able to get feedback and slowly you'll become better and better and better.
All of us who do creative work, we get into it because we have good taste. But there is this gap. For the first couple years you make stuff, it's just not that good. It's trying to be good, it has potential, but it's not. But your taste, the thing that got you into the game, is still killer. And your taste is why your work disappoints you. – Ira Glass
👨‍⚕️ Health
At 71, She's Never Felt Pain or Anxiety. Now Scientists Know Why - Imagine not feeling ANY pain or anxiety your whole life? That's CRAZY. There's so many questions I had while reading this article. I mean does she also not feel any emotional pain? Or just physical pain? Imagine finding a way to manipulate our genes and then creating fearless soldiers out of this?
💻 Tech
Would You Pay $30 a Month to Check Your Email? - For those not in tech, Superhuman promises to be the "fastest email experience in the world", basically a WAY better Gmail. They just raised a nice 33M to help boost their company and are one of the darlings in Silicon Valley. Now would you pay 30$ a month "just" to check your email. I'm the type of person who likes new gadgets and tools, so obviously I would be interested to try, but I'm not sure how much more effective I would be with Superhuman. I think the below quote describes perfectly their target market. Basically anyone who's an executive or a VC would be very happy speed through their thousands of emails. If anyone from the Superhuman team is reading this (hint: they're not), I'd love to give it a try!
And it turns out that the hype is mostly justified, at least if you're the kind of person who can spend $30 a month to get your inbox in order.
🎙Podcasts
Running an eSports team with Andrey "Reynad" Yanyuk on the /STARTUPS podcast - Reynad is the owner of the eSports team Tempo Storm and was one of the early influencers in Hearthstone. Probably one of my favourite podcasts (I feel I say this every week...) I've listened to this year since he goes in-depth into the business of e-sports, talks about the current state of streamers, how he runs Tempo Storm.
🎧 Music
The World According to Frank Ocean - Frank is one of my favourite artists out there, so I had to read this interview. I would say half of his interview is just random stuff, but then you have gems like these. If you're a fan, I would highly suggest it.
JANET MOCK: In a world where you can acquire or be given any material good, have access to the most exclusive spaces, and broadcast yourself for the gaze of a distracted public, is privacy the ultimate luxury, the one thing no one can truly buy? If not, what is the most unattainable non-tangible thing for you? FRANK OCEAN: Privacy, maybe, but really it's time and expertise and love and joy.

AMANDLA STENBERG: What practices do you rely on – in mind, body and soul – to create and protect the space from which you channel your artistry? FRANK OCEAN: Freezing cold showers in the morning. Cold water kinda brings me back into the game of it all. I like that I'm taking a foreign language class every morning (with coffee haha) because I think that it sharpens my brain before the day. A good amount of physical activity during the week and verbalising positivity is key!
🐦 Tweets
Everyone knows about the over-consumption of food, but did you ever think that you might consume too much information? We're constantly connected to the internet and we get fed new information almost every second. Instead, we should focus on digesting that information (which is what I'm trying to do with this newsletter by summarizing what I learn) and then do exercise to clear your mind (meditation, yoga).
🙇‍♂️ Random Thoughts
Using this section to keep me accountable on my tweet game.

Welp. Didn't tweet anything valuable this week, so I'm going to concentrate on this for the next newsletter.
🙏 Shoutouts
Shoutout to my friend Gab for coming over Friday! It's been a while we haven't see each other, but we always have good talks whenever we catch up.
---
👋 End Note
If you want to know what I'm up to now, you can check it on my website here.
If you enjoyed the Kaizen Newsletter, then it'd be cool if you can share it with your friends. They can sign up here.
Feedback is always appreciated, so let me know what you liked and what I can improve on by replying to this email.
If you see any cool articles, links, tweets, stories or podcasts that you think are interesting, feel free to share as well at alex@alexhughsam.com
See you next Tuesday!
PEACE ✌🏻
Alexander