The Kaizen Newsletter #51 (23/06/2020) -Scratching your own itch
Lessons on following your curiosity and thoughts on drones, silicon valley, the airline industry and audio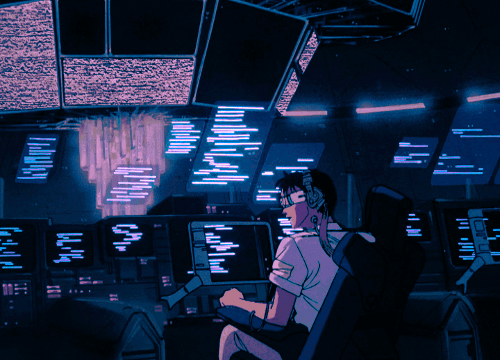 Gun to my head and I needed to choose one company to work for (that's not my own), it would definitely be Shopify.
Why?
Because they are a people-first company. Just one example of many, but because they know how hard it's been (especially for parents) during the pandemic, Shopify recently announced that for the rest of the summer, they would only have 4-week work days and they would have Friday off AND paid.
They even have multiple employees only podcasts that include Tobi Lutke's own personal podcast, life stories of Shopify employees, recordings of all the town halls (so even if you start at a later date, you can listen to previous ones) and more.
Even during their recruiting process, they put a heavy emphasis on getting to know the person they want to hire. That's why they have a "life story interview", where every single person being considered for a position at Shopify has to go through. During this interview, you basically tell your life story and have a real conversation with the person who's interviewing you about your life and your experiences. Which is a really awesome way to get to know the person you are trying to hire.
As someone who's been into self-improvement for such a long time, I feel that Shopify would be a dream job for me as it's very rare to see companies that really put the emphasis on creating a culture of becoming the best version of yourself while also producing a great product.
I loved the idea (you'll see why I'm highlighting this word in a moment) of working at Shopify so much, that I even thought of writing a bunch of articles on the company so that I could understand it more and see how I would be able to provide value to them if ever I worked there one day.
But in the process of doing this, I actually realized something.
Although I loved the image of the company (culture, people, benefits), I realized I never really cared about Shopify - the product as something that I was really interested in whenever I would think or talk about the company.
I mean. Imagine being a product manager at your dream company, but not actually loving the product?
Cognitive dissonance definitely started to play in my head and I realized that I was almost forcing myself to read articles about Shopify and trying to convince myself that if I understand it, then I would eventually like the product.
Reminds me of my first relationship when I told myself that even if I didn't like the girl, maybe I'll develop feelings for her. And yeah, that definitely didn't work out (sorry).
Deep down inside, I knew that I wasn't very interested in actually writing articles about the product itself. And it showed because I was always postponing my planned readings of all of these articles.
So what did I learn from this?
The most important lesson I got from this is to scratch your own itch.
I often pigeonhole myself into doing things that I SHOULD be doing instead of doing things because I actually WANT to do it.
If I truly would want to get into Shopify, I can demonstrate my product knowledge by other means - I don't need to go through 20 different Shopify articles and summarize them to provide value.
The easiest (and best IMO) way to write interesting things is to follow your curiosity. Write about what you truly want to write about and people will come to YOU.
Now, on to the newsletter.
---
🤔 Thoughts
🏠 Thoughts on drones in real estate
Enjoyed reading through Shanu's predictions on how COVID impacted our world.
Like him, I also believe that virtual observations through drones will be much more present going forward.
I'm actually trying to find tenants for my previous apartment and I feel that the process of adding someone on messenger, calling that person and showing them around the house is not very effective (especially if your internet sucks). I'd be willing to bet that being able to post a first-person POV using a drone would lead to faster and better conversion rates.
📱 Thoughts on silicon valley
One "contrarian" thought I have is that Sillicon Valley isn't going anywhere.
A lot of companies such as Shopify, Facebook and Twitter are all going remote and a lot of people are contemplating leaving SF for a more affordable place.
And with technologies such as Slack and Zoom, it would only make sense that remote work is the future.
However, startups will still want to have their early employees close to each other (and when I say close, I mean definitely not respecting social distancing close) as it's still the best way to create the initial culture and grow together. VCs still prefer meeting in person than on Zoom.
And with more people actually leaving SF, wouldn't that actually solve the housing problem? Me thinks that Silicon Valley is only going to get better.
✈️
Thoughts on the airline industry
The airline industry definitely got hit hard because of COVID and it will definitely take a while until the industry recovers.
But I'm pretty excited for what it means for us, the consumers.
Why?
Well first of all, ticket prices are most likely going to be cheaper (depending on the destination). A lot of countries rely on tourism to fuel their economy (Mexico, Spain, Vietnam), so I'm assuming that we will be able to grab a lot of cheap tickets to nice destinations.
What I'm the most excited for though?
I'm not sure about you, but whenever I would be one of the first to on-board a plane, I would almost start praying that nobody would sit next to me, that way I'll have more space and especially leg-room for the whole flight. But because airlines will have to take precautions because of COVID, that means that there will be at least one seat open in-between each traveller. Meaning that I won't need to pray anymore!
🎧
Thoughts on audio
Another space that will definitely boom post-COVID is audio.
Twitter is slowly releasing a feature that allows users to post voice clips instead of tweeting.
Clubhouse, a voice social media platform just raised 10M from A16z.
Another up-and-coming player in the space that is a bit less talked about is this app called Roadtrip. Roadtrip is a basically a social media baby of Spotify and Zoom (but with audio only). You basically create a room (either private or public) and you can speak to the people in your room or share music.
I read this article where he believes that Roadtrip has the potential to be a much more successful product than Clubhouse (who he believes is overrated) and at first I was like "no way".
How could you believe that any product can be better than a product that Oprah and Jared Leto use!?
But after reading this Twitter thread, I'm a bit more convinced. Kevin goes into detail on how he manages to use Roadtrip for everything. My favourite use case is definitely how he effectively replicates water cooler talk at your office, something that I feel is missing from working remotely.
🐦 Tweets
We're talking about Stripe, so I'm definitely not surprised here. But it definitely goes to show that at the beginning of your company, you should get your hands dirty and do "things that don't scale".
I realized this during the week. The more I go on Twitter, the less productive I actually am.
I know HEY has been all the rage on Twitter for the past few weeks, but this really had me dead.
If ever you're feeling down today, definitely take 30 seconds and watch this video. Really made my day when I watched it haha.
🙏 Shoutout
---
👋 End Note
If you want to know what I'm up to now, you can check it on my website here.
If you enjoyed the Kaizen Newsletter, then it'd be cool if you can share it with your friends.
Feedback is always appreciated, so let me know what you liked and what I can improve on by replying to this email.
If you see any cool articles, links, tweets, stories or podcasts that you think are interesting, feel free to share as well at alex@alexhughsam.com