The Kaizen Newsletter #48 (02/06/2020) - Outputs only
Thoughts on Futureland, building partnerships, adidas x allbirds and kernel strategy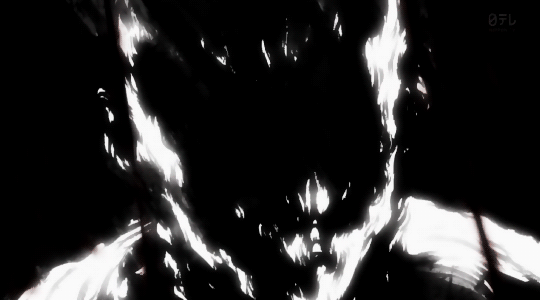 I started toying with a new format for my newsletter, so apologies in advance if it changes a bit in the next few weeks.
I realized that I read articles, but don't actually retain information. So I will be focusing on summarizing the articles that I read instead of surface reading. My hope is to truly understand what I'm reading and to also provide more value to you, the reader.
Feel free to let me know your opinion on this new format. Hate it? Love it? You can let me know by replying to this email, by DMing me on Twitter at ahughsam or you can simply leave a comment on this post.
---
So this past week I stumbled upon this tweet and I felt a mix of emotions.
At first glance, I really resonated with this tweet because I agree with it. You definitely want to be a maker and not just a talker.
But then I got triggered because I know that I'm not there yet. I still talk too much and don't build enough. So even if there would be a hypothetical "maker only Twitter", I wouldn't even be a part of it.
For the majority of my life, I've been more of a consumer than a builder.
I'm finally starting to improve and I'm slowly (but hopefully surely) shifting my mentality towards getting things done, but I know I still have a long way to go.
I even implemented a weekly plan to make sure that I can accomplish more things throughout the week. But once again, I didn't feel that my overall output wasn't improving.
One of the reasons why my output isn't where I want it to be is that I still try to do too many things at the same time which spreads my focus thin. This means that instead of doing 1 or 2 things really well, I'm doing 4-5 things really badly instead.
But the real reason comes back to what I talked about at the beginning of my story.
I just don't dedicate enough time to create.
Instead, I spend time getting stuck into fake productivity loops (aka taking notes, highlighting articles, reading Twitter) and not enough big lever activities that will actually lead me to build and create such as improving my design skills, writing articles/blog posts and working on my personal projects.
Introducing Futureland
I recently discovered this app called Futureland that is a social platform but focuses on projects instead of people. If "maker only Twitter" actually existed, it would look like this.
I love the idea of Futureland because I've actually always wanted something like this. Pioneer was almost exactly what I was searching for, but you had to already have a very specific idea of what your project needed to be to use the platform.
But in Futureland, anything can be a project. You can share your art, your new game that you're developing, progress on a skill that you're learning, and even just your thoughts and writings.
Futureland doesn't care about who you are and what your background is. Futureland only cares about the cool things that you're doing and are willing to share with others. That's why it's so interesting to me.
And the vibes are really sick too. Just take a few seconds to check the trailer out and you'll understand what I mean.
Using Futureland to increase my outputs
I'll be using Futureland to keep myself accountable and to make sure that I focus on building and creating instead of just consuming. I really want to make sure that I have more outputs than before.
That's why I created a project called "🔥 Outputs only" on Futureland.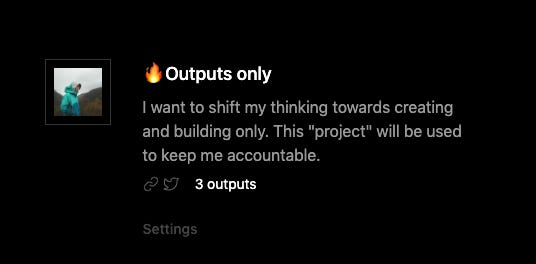 My goal is that every day, I would post at least one output that I created during the day.
What's an output?
I want to make sure that I create something every day, but I also didn't want to pressure myself to create bigger outputs such as a blog post or a complete design every day. I know myself and unfortunately, that wouldn't be sustainable.
To make it easier for me to accomplish, I tried to break down each of my "final" outputs into atomic creations (derived from atomic habits), which is the smallest creation possible that I can make.
Instead of an article, my atomic creations would be an evergreen note, a tweet that provides value, or a draft.
Instead of a completed design, my atomic creations would be a design component or a completed homework from the design course I'm currently taking.
Updates so far
It's only been 3 days that I've been doing this, but so far so good.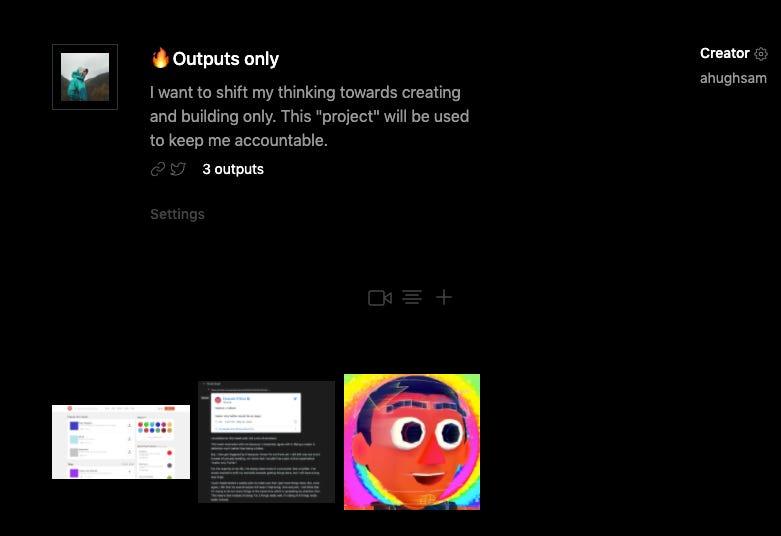 My goal is to eventually look back at the tweet and be able to say that I would also be on the hypothetical "maker only twitter" list.
If you want to keep up with my progress, feel free to try out Futureland yourself and follow me on it!
Now, on to the newsletter
---
🤝
Partnerships
How to build and execute partnerships
At work, my role has recently pivoted to building products with our partners instead of just focusing on our own products. I felt this was a lot more challenging, as my stakeholders literally doubled and it also introduced more complexity into building a product since I now had to consider different sets of users, different sets of products and different sets of teams as well.
This is why I enjoyed Brandon Chu's (GM at Shopify) two-part articles on product partnerships.
In the first article, he explores how exactly partnerships get made and why would companies want to partner together.
Most of the time, partnerships are formed because it would help the company:

Add new functionality to their current product

Leverage the partner's customer base for better distribution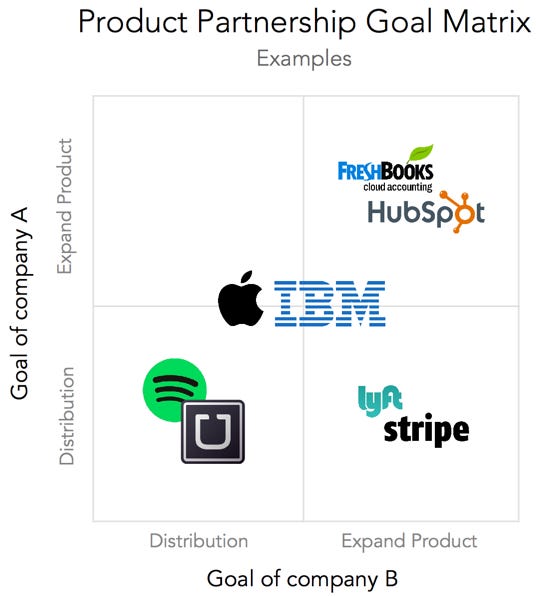 One important step is to build partnership alignment. It's important to prioritize driving alignment between both companies to make sure that both teams are on the same page.

During these meetings, you want to learn about each other companies (short-term and long-term goals and what is your vision), define what success looks like for this partnership (what does an MVP look like and what metrics are important to look at), when can you start and when would you expect the first launch to be.

The end result of these partnerships, regardless if companies want to expand their product or increase distribution, is to provide customer value.
In the second article, he gives tips on how to execute a partnership as a PM. These were the two most important ones:
Treat your partners as your own teammates - Most of the time, a partnership goes sour because of lack of communication. Brandon suggests to set up a shared Slack with the partners. Sending emails is high latency and will slow down the speed of both teams.

Remove yourself as the gatekeeper - As a PM, you will be the central point of most communication. However, when you start building your product, you would want their development team to talking to your development team directly instead of being on all the meetings. It's poor leverage. Make sure that you don't become the bottleneck between both teams.
Adidas x Allbirds
In other partnership news, Adidas and Allbirds decided to collaborate together to design the world's most sustainable shoe.
To give you an idea, the average carbon footprint of other sneakers on the market is 12.5kg, Allbirds are currently at 7.6kg and they are aiming to create a shoe that only has a carbon footprint of 2kg!

Allbirds are trying to get into the athletic space and recently released their own running shoe and Adidas already tried dabbling into the eco-shoe game when they partnered with Parley for Oceans to design a shoe using only recycled plastic from the oceans.

This should really benefit both parties as they can both bring their respective expertise to the table.

Using the partnership matrix above (connecting dem dots), I would say that Allbirds are the biggest winner since they will definitely gain from Adidas' distribution and will be able to expand their product collection. Whereas Adidas will mostly be just adding to their product collection as Allbirds distribution is a lot smaller than Adidas'.

Web Smith, an expert in the eCommerce industry, hypothesizes that the main reason why this partnership is formed is to compete against NoBull, a Reebok competitor formed by ex-Reebok employees.
♟Business Strategy
One newsletter I've been really enjoying recently is Divinations by Nathan Baschez.
In his most recent article, he introduces the term "kernel strategy", which is a different way of thinking of how to generate traction for a new idea.
It's the initial focus that, if it works, will unfold into something much bigger, while still feeling like essentially the same thing even as it scales. The better your kernel strategy fits the market, the faster you'll grow. - Nathan Baschez
In the product world, we are often told to focus on getting to product/market fit, but the kernel strategy incorporates a more holistic view of the overall strategy.

In the product world, we are often told to just focus on getting to product/market fit. But the kernel strategy goes a few steps forward in the sense that it allows you to think before product/market fit, how to get to product/market fit and what to do after finding product/market fit.

A good kernel strategy should incorporate the following attributes:

A good understanding of the core job to be done - It's important to understand the main reason the product category exists and not just the pains associated with the current solution.

Identify an improvement worth making - This is where you try to find a significant improvement on the pain points of the current experience. A good framework, shared by Dan Shipper, is that a good problem statement should fit the template "it sucks that X" where X is your pain point.

Start in a well-defined niche - It's a lot easier to focus on a smaller niche at the beginning since your personas are very well defined and easier to target.

Deliver a solution with performance and appeal - Nowadays, being fast and performant is no longer the only criteria for consumers. All products now have to be well designed as well. The best example I have for this is Superhuman where they use speed as their main value-proposition and design as their first-class principle.

Develop an efficient, repeatable growth process - This is where the kernel strategy goes further than product/market fit as you want to think of a repeatable growth process. You usually have an initial growth strategy that will propel you to product/market fit, but the goal is to "string together a series of smaller S curves, each individually unlocked by a new insight" to continue growing the business.

Articulate the purpose - It's important for not just your employees, but for your customers and future customers to know the broader purpose of the product. Why should they cheer for you to succeed?
🐦 Tweets
With all the bad going on, instead, I prefer highlighting the good that is happening in the world.
Was amazing to see history being made on Saturday when SpaceX successfully launched two astronauts into space.
Love this mentality. Will be using this in my daily affirmations 🙏
🙏 Shoutouts
Shoutout to Nancy's dad for bringing us to a park that I've never been before despite me initially not wanting to go. The views were really amazing as we can Montreal's old port from there.
---
👋 End Note
If you want to know what I'm up to now, you can check it on my website here.
If you enjoyed the Kaizen Newsletter, then it'd be cool if you can share it with your friends.
Feedback is always appreciated, so let me know what you liked and what I can improve on by replying to this email.
If you see any cool articles, links, tweets, stories or podcasts that you think are interesting, feel free to share as well at alex@alexhughsam.com