The Kaizen Newsletter #35 (25/02/2020) - How the Habs GM taught me the importance of having a company vision and strategy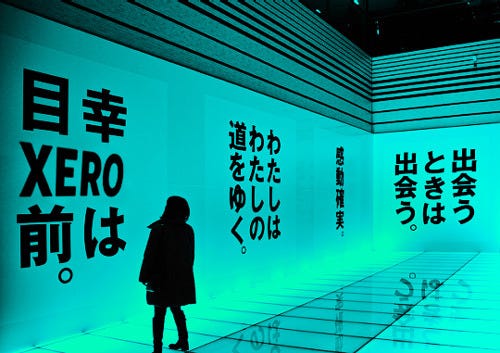 It's been pretty recent that companies have been putting a lot of emphasis on the importance of having a vision and strategy.
But if you're like me, then whenever you heard the word "vision" or "strategy", you'd probably roll your eyes and not pay attention to it. Not because it doesn't make sense, but mainly because it's over the top like "we're going to make the world better by our amazing product!" and then you learn that the product is drop-shipped from Alibaba and your target audience is impulsive shoppers on Instagram.
But after watching Marc Bergevin's (the Montreal Canadiens' GM) post-trade deadline presser, I'm actually convinced more than ever on the importance of not only having a vision but making sure that you have a strategy or plan to get to that vision.
And it's actually because it became apparent how Bergevin actually didn't have any plan to execute on his vision and it explains why the Habs have been a wreck for the past 8 seasons since he came on board.
So let's dive into it in more detail and see why having a vision and strategy is so important for any company.
So let's start with the vision.
The vision is pretty simple for a sports team - you usually want to build a team that is fun to watch and that is competing for the championship every season and to win as many championships as possible. I don't know for sure what is MB's vision, but I'll assume that it is either this or something VERY similar to this.
Now, what's his strategy?
Well, for the past 8 years, MB has been iterating the same message over and over and over. He says that the best way to construct a Stanley cup winning team is by "building through the draft."
Meaning that you want to acquire high draft picks (in the 1-10 range) and get a higher chance in drafting a player or two that will be able to become a top 30 player in the NHL, since nobody's trading a McDavid, or a Crosby, or a Matthews and nobody's signing them in free agency either.
Pretty good strategy if you think about it, no?
It's super hard to trade for a top 30 players and if you want to sign these players in free agency (which very rarely happens), then it'll cost you an arm and a leg.
So instead, why not try to find these players through the draft and develop them into these amazing players - and for cheap (players that you draft start with an entry-level contract so it's inexpensive during their first professional contract)!
However, the downside of this strategy is that to get those high draft picks, your team will have to suck and be at the bottom of the standings for a few years since the lower you are in the standings, the higher chance you have of getting these draft picks.
And this is where things becoming confusing - almost frustrating for the fans.
Apparently, sucking for a few years is not something MB is willing to do since, at every start of the season, he says that he believes in the team, that we have one of the best defensemen in Shea Weber and the best goaltender in the world in Carey Price, and that we will try and make the playoffs!
Again, this can be acceptable in a vacuum, but isn't his strategy to "build through the draft"?
It's pretty easy. He should be choosing between one of these two strategies to win the cup:
You decide that you want to win NOW with your veterans Shea Weber and Carey Price and sacrifice the future by trading away draft picks as well as highly-rated prospects to get back good enough pieces (an ageing top center and ageing top defensemen) to push for a Stanley Cup.

OR. You decide that your team is too weak and that you should sacrifice the NOW by trading some ageing veterans such as Shea Weber, Carey Price, Jeff Petry and Tomas Tatar to get back a bunch of highly-rated prospects and lots of draft picks. By trading away your good ageing players, you also weaken your team allowing you to finish at the bottom of the standings and hopefully get a top 1-10 pick as a reward.
Even if in my head, number 2 is the better choice, I wouldn't be that mad if he actually chose number 1 as his strategy. That means he would commit to something and follow a plan and it will also send a message to your team that this is where we're going.
From the two choices, the obvious choice is going for number two, but I actually wouldn't even be mad if he just chose the first strategy and went with it.
At least he could commit to something, follow a plan and would send a message to his team in which direction they're going and gain alignment as well.
But instead, he's trying to do both at the same time and effectively having no plan at all.
This sends a message to your team that you are incompetent, don't know what you're doing and it creates confusion for your players since they don't know what you're trying to do. This is bad for players, since they can't give their all if they don't have complete alignment with the company.
Now how does this show us the importance of having a vision and strategy?
Well, I saw this analogy from Twitter and it made perfect sense.
The company's vision is a map of where you want to go and the strategy is the plan on how to get there. Your strategy is basically your google maps telling you exactly in which direction you're going.
In Bergevin's case, we actually saw what happens when you have a vision, but you don't follow a plan on how to get there.
You end up going everywhere on the map, but never exactly where you want to end up.
Hope you appreciated my mini-rant/life lesson ✌🏻.
Now, on to the newsletter.
---
Weekly Favourites
📃 Article
Teach Yourself Programming in Ten Years - Nowadays, everybody seems to be going FAST. We want to learn to design NOW. We want to learn to program NOW. We want to make money NOW. But this article reminded me that it's okay to take it slow and that it actually takes YEARS of practice before developing any kind of expertise in any domain. If you really want to become a good X (whatever your X is), then take the steps to get there. Get interested in your field, learn by doing, talk with other people, work on projects with others or after others.
📺 Video
Snoh Aalegra: NPR Music Tiny Desk Concert - Snoh is hella underrated, so was super happy seeing her get a Tiny Desk Concert. Her set was really amazing. If you like slow chill vibes, this is definitely for you.
👨‍💻 App
Figma - After asking so many people "what's the best way to start in design, I've finally decided to listen to them and "just start by re-building your favourite apps and go from there". I listened to my own advice and copied our new app from work. It honestly feels cool just to create something from scratch and reminds me of my Photoshop days in high school.
🎙 Podcast
Brandon Chu joins Product Love to talk about the first principles of product management - I've been on this quest for the past few weeks to really try and improve on my product management skills so I try to consume as much content as possible that is related to PM. One thing that really surprised me from this podcast is the fact that even though PM is considered a really analytical job, what really matters to him is a PM's judgment, especially in a high-growth startup like Shopify was at the time.
🐦 Tweets
Yesterday was the Kobe&Gigi memorial in LA. So many great speeches from MJ and Vanessa Bryant. There was also this special rendition of XO by Beyonce. But my favourite was definitely when Shaq shared this story about Kobe.
Sick sick ad by Microsoft for their new Office app. They've been killing it recently.
Such a feel-good story for David Ayers, who is a zamboni driver for the Toronto Maple Leafs, got to be the emergency goalie for the Carolina Hurricanes and actually won against the Leafs in a 6-3 victory. Also what a speech by Rob Brind'Amour.
🐶This dog killing the bachata
🎧 Music
Songs
🙏 Shoutouts
---
👋 End Note
If you want to know what I'm up to now, you can check it on my website here.
If you enjoyed the Kaizen Newsletter, then it'd be cool if you can share it with your friends.
Feedback is always appreciated, so let me know what you liked and what I can improve on by replying to this email.
If you see any cool articles, links, tweets, stories or podcasts that you think are interesting, feel free to share as well at alex@alexhughsam.com