The Kaizen Newsletter #16 (09/10/2019)
Go shawty, it's your birthday 🎉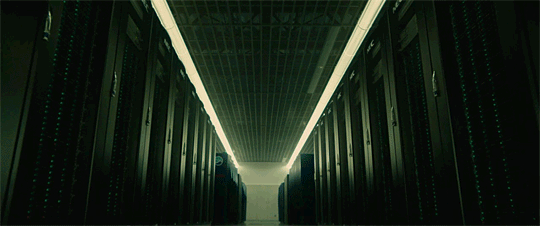 I used to love having birthday parties when I was a kid. I'd have all my friends at our house for the whole day, I was able to eat junk food without issues and most importantly, I had a bunch of cool presents! Nowadays, I really just use it as an excuse so that I can see my friends and I receive gifts here and there from my closest friends and family.
I don't ask for anything for my birthday anymore, but this year, I did. Not something material, but an ask.
But first, a few things you have to know about me.
I'm very bad a self-motivation. If I am the only person holding myself accountable, then most likely, it won't get done.
I'm a very competitive person. I just don't like losing in general and always want to be better than others.
I'm guessing that's why I still play hockey very consistently, but other activities such as bouldering, going to the gym and BJJ I tend to drop.
It's also why I excelled in Write of Passage, since it's in a group setting, but not other online classes that are self-paced.
I mentioned this article about building muscle a few newsletters ago and was really interested in trying it. Mainly, since it advocates for eating well, sleeping well and obviously going to the gym and building muscle. Knowing myself, I knew that if I tried to do it by myself, I probably would've started and dropped it two weeks after (yes, one of my main issues is that I consider myself as someone who drops projects, but hey at least I'm trying to find other solutions?).
So, I used my birthday as an excuse and asked ("forced") my roommate to do the program with me.
Selfish? Maybe, but at the same time, I know it would be beneficial for both of us and it's just easier, since we live together so we'd be able to cook the same food and gym together as well. Both of us are actually very similar in the sense that we tend to let things go if we don't have anyone else to make us accountable, plus we made a side-bet on who would be the more consistent throughout this program (we're both pretty competitive).
What's the purpose of all of this? I'm not sure if this would be applicable at my next birthday, but it's something I'd consider doing again and again for my future birthdays. If you're like me and can afford to buy anything you TRULY need, and you know that your friend/family is giving you a present, instead maybe ask them to start doing an activity with you that you've always wanted to do. Maybe you wanted to try this new bootcamp, or wanted to find someone to play D&D with, or surfing, or music lessons, or just going for a run. This way you're able to enjoy something that you've always wanted to do and you're also going with someone you like being with. Win/win right?
I'll be starting this program next week, so if anyone would be down, then let me know and I'd gladly be your accountability partner if needed! I'll be posting my progress every 6 weeks as well.
Now, on to the newsletter.
---
Weekly Articles
📱 Product
👑 Wait But Why
The Enlightment Kids - New chapter of the Wait but Why series on the Story of Us. Haven't had time to read all of it yet, so I'll bring this back next week with a summary. I just had to put it, since there's probably going to be a new one next week anyways.
👨‍💻 Workplace
Why Finland leads the world in flexible work - Nordic countries continue to impress me. Imagine a whole country of like minded people that emphasize the importance of flexible hours, remote work, forests and exercise? A dream almost too good to be true. But not for Finland, who are leading the way in flexible work. They will be passing a new law that will allow employees the possibility to decide when and where to work for around half of their working arounds, which is awesome! I hope that one day the west adopts this kind of mentality, or maybe I should just move there instead? 🤔
---
Weekly Favourites
📺 Video
🐦 Tweet
Gretzky was definitely right when he said "You Miss 100% of the Shots you Don't Take". Would definitely want to try this next time I book a hotel for a special occasion.

Resonated a lot with this tweet. Been trying to keep off of Social Media as much as possible. If you think about it, social media really is just a giant marshmallow test.

Really cool thread about Product Manager career paths and also gives some good product people to follow on Twitter.
🎧 Music
Songs
Albums
Chasing Summer - SiR - Finally got the time to listen to this album, and really surprised by it! It's really really good! That mellow R&B feel.

Hollywood's Bleeding - Post Malone - A few songs are good, but overall disappointed by Post's new album.

Mirrorland - Earthgang - Still not sure what to think about this album. Sometimes I get Chance vibes, other times it reminds me of Outkast. Sometimes it's just trap. Definitely not a typical sound you hear a lot nowadays.
🙏 Shoutouts
Shoutout to my girlfriend Nancy for flying back to Montreal just for 36h to celebrate my birthday 😍🎉
---
👋 End Note
If you want to know what I'm up to now, you can check it on my website here.
If you enjoyed the Kaizen Newsletter, then it'd be cool if you can share it with your friends. They can sign up here.
Feedback is always appreciated, so let me know what you liked and what I can improve on by replying to this email.
If you see any cool articles, links, tweets, stories or podcasts that you think are interesting, feel free to share as well at alex@alexhughsam.com
See you next Tuesday!
PEACE ✌🏻
Alexander