The Kaizen Newsletter #12 (08/13/2019)
I know what to do, I just don't do it
Small note for the readers. I'm currently in California for the next two weeks for some vacay time, and thus will be sending smaller sized newsletters in the next two editions (includes this one as well). Still the same quality, just smaller sized ;).
---
I know what to do, I just don't do it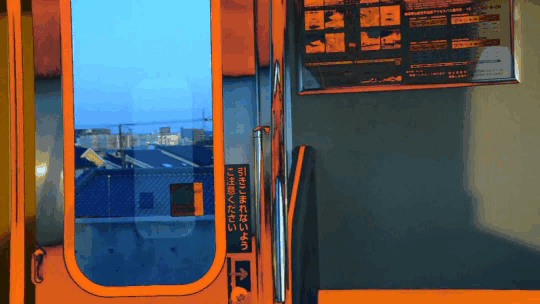 For the past two years, I've been on this journey of self-improvement. I want to become the best version of myself, and I feel that I've come a long way since. But I'm not there yet, and far from it.
I still have a 9-5 job, and still don't have the freedom I would like to have.
But I'm getting there, just a lot slower than I would like.
Here are some things that I've done in the past few years:
I became a product manager

I have my own website

I have my own newsletter

I reduced my social media consumption (Deleted FB, Instagram and Twitter from my phone)

I go to less events

I started my podcast (yes, episodes will be released soon!)
And here are things that I haven't done yet:
Actually

Started

A

Side-Project
Maybe I should elaborate a bit on this. I always keep myself busy, but not with activities or projects that will allow me to break out of that 9-5 or bring me towards having total freedom. For example, this summer I had hockey three times a night, I had BJJ twice a night and Muay Thai on Saturdays.
Now, how the hell would I have time to start my own project? Well unless I stop sleeping - pretty much never.
I guess this is just a reminder to myself, that I should stop being distracted, and actually do something that will get me to this "promise land". Even if it doesn't make you money, then start building things. My newsletter is a good start, but it won't bring me DIRECTLY there.
Now what exactly should you be working on? Work on high-ROI skills that are valuable and transferable. For me, this would either be improving my product management skills or building new ones such as coding, copywriting, sales, marketing, etc.
To improve my product management skills, I should be doing either product breakdowns or starting my own side-project and use my product management skills to release a really good product.
Action Items:
Find your high-ROI skill that you should be working on

Find a project or a task that you can do to improve it

Schedule this time (props to my brother for this portion) - Make sure you treat this as another job. The only way you can skip it is if your IRL boss would agree on the excuse.
Now, on to the newsletter.
---
Weekly Articles
🍎 Health
👨‍⚕️This college dropout was bedridden for 11 years. Then he invented a surgery and cured himself - I put this article under health, but it's much more than that. It's a story about never giving up, taking matters in your own hands and believing in yourself. This student was able to self-diagnose himself with a disease that other doctors didn't even know existed, find a drug to help him function better and finally invent a surgery to cure his own disease. All of this while his disease forced him to be stuck in bed.
👨‍💻 Tech
📱The Hottest Phones for the Next Billion Users Aren't Smartphones - This is a perfect example of finding a niche, knowing what their problem is and giving them the perfect solution. In certain areas such as Ivory Coast, India and Indonesia, they can't even afford the cheapest smartphone, which prevents them from having internet access. However, this company called JioPhone are selling these Nokia-like phones, known as smart feature phones, for only 25$ and allows their users to have basic internet access and can download some apps like youtube. Pretty cool if you ask me.

💻More Than What's On Paper: Life Lessons - This is really more life than tech. This is the story of Jack Guo, a high-school dropout that joined a gang, but was able to find his way and eventually got an internship at Salesforce in the Enterprise Sales Program. In every good story, you always need a bit of luck, but you also have to realize that this might be your chance to get out of situation and seize the moment.
👾 e-Sports
👕The Rise of the Live-Streamer Style - Who would've thought that streamers would be influential in the fashion industry? Definitely not me, but I believe you could've see it coming. With the rise of social media, fashion has become more and more as people want to look good when they post instagram pictures. Well, imagine if you're streaming for 8h a day? I definitely think you'd want to look good while you stream as well. So it shouldn't come as a surprise when you have gaming companies such as 100Thieves capitalizing on this by creating and selling merch. And not any kind of merch, but comfortable, good-looking and well constructed merch. If I were part of the marketing team of any sports team, I'd definitely be looking at what 100Thieves and other gaming compagnies are doing, cause it's working.
Weekly Favourites
🎤 Podcasts
Ed Zschau on the Tim Ferris podcast - Happily surprised by this podcast. This guy is amazing accomplished in many many sectors and is just an overall brilliant person. The main lesson I took away from this podcast, is to do it your own way.
📚 Books
Shape Up - Ryan Singer - Basecamp released a guide on how they do product development. I started reading the first few chapters, and I feel that I'm learning so much already. I feel they do things very differently then most companies, so it's a good breath of fresh air and makes you think how you can apply these concepts in your own company.
🎧 Music
Songs
Albums
🙏 Shoutouts
I missed my flight to Cali on Friday, but being able to podcast with my good friend Cheetah compensated for it. So shoutout to him.
---
👋 End Note
If you want to know what I'm up to now, you can check it on my website here.
If you enjoyed the Kaizen Newsletter, then it'd be cool if you can share it with your friends. They can sign up here.
Feedback is always appreciated, so let me know what you liked and what I can improve on by replying to this email.
If you see any cool articles, links, tweets, stories or podcasts that you think are interesting, feel free to share as well at alex@alexhughsam.com
See you next Tuesday!
PEACE ✌🏻
Alexander