The Kaizen Newsletter #11 (08/06/2019)
Real recognize real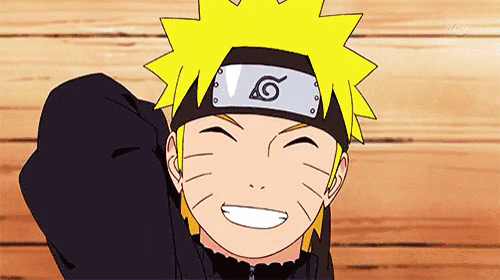 It feels like yesterday where I was still a consultant and working under a bunch of different managers.
One thing I used to hate was when people (either me or anyone of my teammates) wouldn't be recognized for all the efforts they put in. Some managers I worked with only cared about themselves (and their results) and would push people to their max to make sure they got it. And wouldn't even say a thank you at the end of it.
And yes, I've seen this happen.
That's why I always remember the ways I disliked being treated or seeing others being treated and try to do the opposite, now that I'm actually responsible for a team.
As much as I can, I would thank people for putting in extra hours or doing a great job, or at least send them an email when I couldn't.
One thing I do miss about Deloitte is our team dinners. Every once in a while, after a hard stretch, we'd celebrate or decompress by eating (and drinking) out with the whole team. It's a very small gesture (for the firm), but it goes a long way in helping morale and keeping your employees happy.
That's why I'm pretty happy that I can finally give back.
Our team actually just finished a very hard stretch (today), so I decided to organize a team lunch this Thursday so we can have fun and bond a bit!
Action Items:
If you're a manager, don't forget to recognize the hard work your team puts in. Tell them thanks, send them emails, take them out to lunch!

Even if you're not a manager, do the same thing. Getting recognized for your hard work by a peer is as rewarding, if not more!
Now, on to the newsletter.
---
Weekly Articles
👨‍⚕️ Health
🐮The Vegetarians Who Turned Into Butchers - I'll admit right away that I am biased, because I do love meat, but I thoroughly enjoyed this article. One of the main reasons why people become vegetarians or vegans is because they don't like how the meat industry treats animals. What if the meat industry treated animals in a better way? Would that be enough for some vegetarians or vegans? Well, that's what the people mentioned in this article are trying to do by raising grass-fed animals. And I 100% support that.

😴The Business of Sleep - A pretty long article, but really interesting to read. I'm someone who definitely lacks sleep, but it's something I definitely need to work on. The start of the article highlights why sleep is important but then delves into how people are making money off of sleep by selling sleep trackers, mattresses, pillows, blankets, rings, apps, etc.

One interesting thing I learned is that we actually have two sleep periods: one at night and a smaller one right after lunch. Yup, the Spanish are definitely doing it right with their siesta.

Another interesting I learned is that 40% of the population are larks, 30% are owls and the remaining 30% are in-between. And it makes sense from an evolution stand-point. You want different people taking guard at different times so your group is less vulnerable. However, our current workdays are usually 9am-5pm which heavily favours larks. Another reason to re-think the workplace.

As someone who is big into self-improvement, this was definitely my favourite quote of the article:
"Sleep is the most powerful performance enhancer known to humankind!" - Dr Guy Meadows
💪Building Muscle - I've been devouring articles written by Julian Shapiro since the past two weeks, and I don't see myself stopping. This week I read his guide on how to build muscle. If you follow this guide, you should be in pretty good shape after 4 months. I definitely want to give this a try when I come back from vacation.
💻 Workplace
🐝Agile Pairing and Agile Swarming jumpstart projects - Learned about Agile swarming today at work, so I thought it'd be cool to talk about it. Agile Swarming is when you bring in multiple developers together in one room to try and solve an issue and work on it for 30-45 min. What happened at work was that one of our developers was working on a story for a whole week and felt very stuck. At first, I tried to give him some new stories to just switch context and work on something else and was hoping that when he'd go back, he'd be fresher and would have more ideas on how to solve his issues, but that still didn't work. That's when Ryan, our scrum master suggested doing a quick 10-min meeting with 3 other developers to see if that would help. I was hesitant at first, but time was running out, so I went for it. And whaddya know, in less than 10 min, we had 4 different potential solutions to look into!

🌠Shoot for the job you can't get - Just a cool small story about a guy that really wanted a job and got it in the end. What I got from this article is be creative, and demonstrate that you actually love the company/product that you're looking forward to working for.
🌳 Environment
✈No fly zone: SFO bans sale of plastic water bottles - Find it really cool that we're starting to ban plastic water bottles in airports. Yes, it's only the first one, but if SFO can show that it's successful, then we'll start seeing this being implemented in other airports soon enough. I wonder how this will affect restaurants and convenient stores since water bottles take top 5 of the most sold items at airports (took from the Balance Newsletter). I always bring my re-usable water bottle, but if you ever forget it, be prepared to pay a lot of $$$.
---
Weekly Favourites
🎮 Video Games
Been playing Teamfight Tactics, the League of Legends version of Dota Auto Chess a bit since the beta was released. I, unfortunately, don't have as much time as I want to put into this, but it's been really fun. It's a drafting turn-based tactical strategy game. Feel free to add me if you already play or want to try: ahshad0w.
🎧 Music
Songs
Albums
Tuesday Night - Oh Mic! - Got to give a shoutout to Oh Mic! He just released his new EP, and I really enjoyed some of his songs. The first 10 seconds of Space Cowboy is insane. Very different from my usual RnB and Hip-Hop vibe.
Care Package - Drake - This is just a repackage of a bunch of loosies, but if he released this as an album, it would EASILY be one of the best of 2019. It's funny, cause even if they are all old songs, I still discovered some songs I never listened to.
🐦 Tweets
This is more related to music, but it's a tweet so 🤷‍♂️. He announced this at the same time it was announced that he and Bella Hadid broke up (again). You know dis gonna be good.
As someone in product, this would be sooo cool. Just to be able to read on why certain decisions were made for certain products would be amazing insight to have. Please someone build this 🙏.
Really cool vid by one of my favourite youtubers. Music really changes everything.
🙏 Shoutouts
Went to my good friend's housewarming this past Saturday, so shoutout to her (sup Hai Ha)!
---
👋 End Note
If you want to know what I'm up to now, you can check it on my website here.

If you enjoyed the Kaizen Newsletter, then it'd be cool if you can share it with your friends. They can sign up here.

Feedback is always appreciated, so let me know what you liked and what I can improve on by replying to this email.

If you see any cool articles, links, tweets, stories or podcasts that you think are interesting, feel free to share as well at alex@alexhughsam.com

See you next Tuesday!

PEACE ✌🏻

Alexander